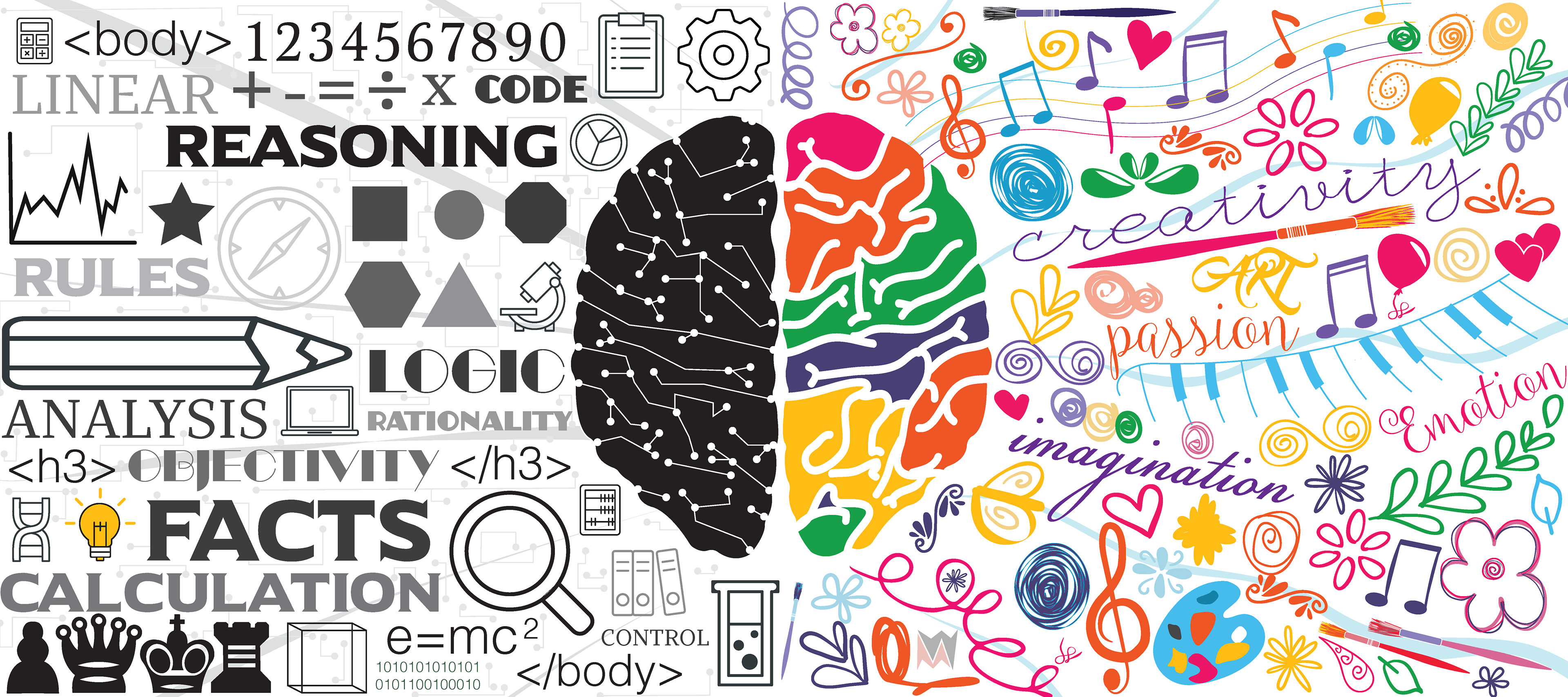 I was asked to make a huge design that split between left brain and right brain. I did a lot of research and discovered the key words that were usually used in this conversation. and decided on a black and white version for the left side with only one speck of color. The right side is full of contrasting color to make it bright and colorful.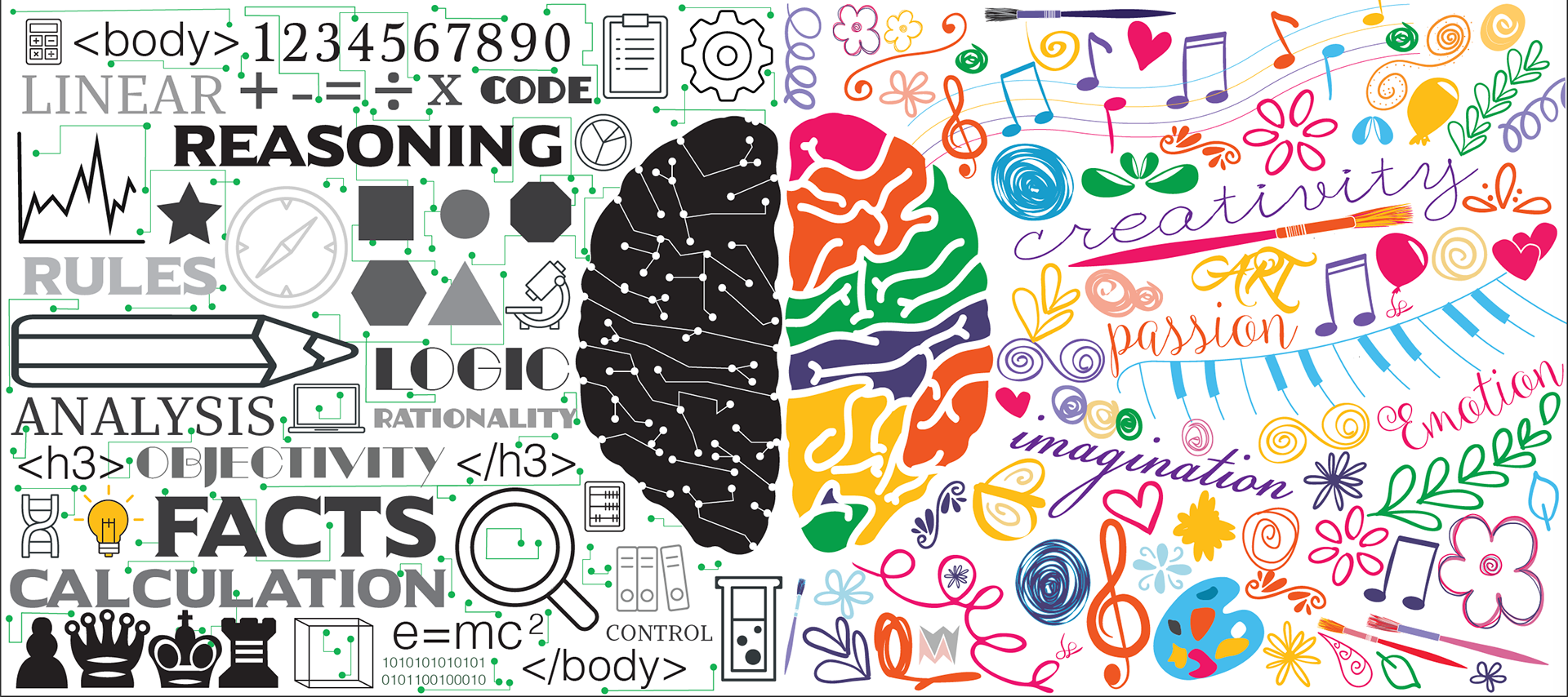 After the first draft was approved my professor. He asked for something a little less abstract and a little more creative vs technical. Since the design was going to be put up in the hallway of the communications degrees at Oklahoma Wesleyan University. We wanted more of a contrast between the graphic design degree and the technical side of coding and the infosystems degree. The integration of green that my professor wanted didn't translate so I decided to scrap the design and revamp the whole idea of what is going on. The first thing I knew I would have to change was how the brain looked.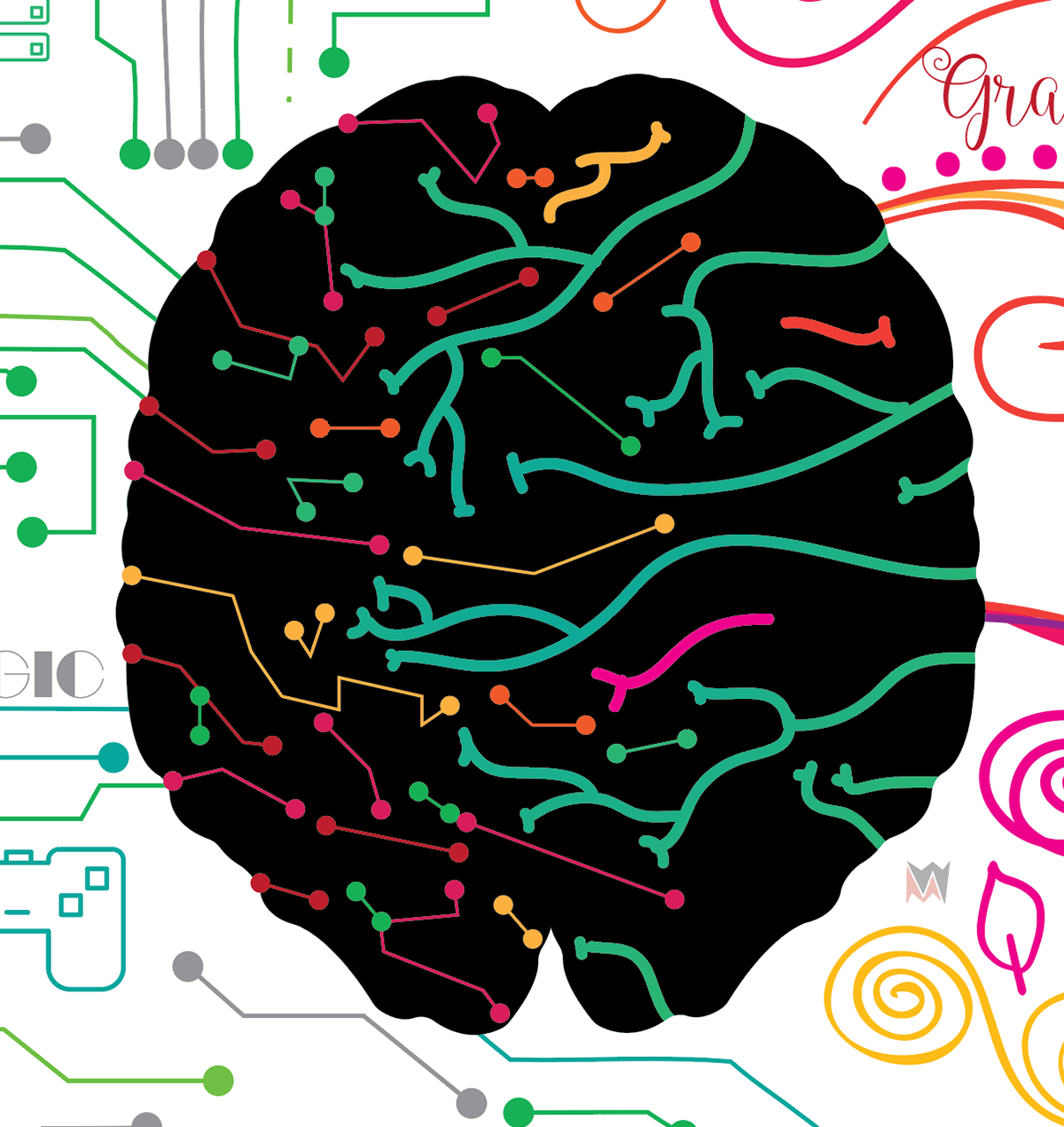 The new design was more colorful and wasn't so night and day different between the two sides while still holding more of a structor design on the left and a flowing design on the right it seamlessly changed between the two.
The full new approved design should be making a full printed appearance in the hallway of the Keating Center of Oklahoma Wesleyan University in the fall of 2018.